SAGE Fund I Venture Fund
Overview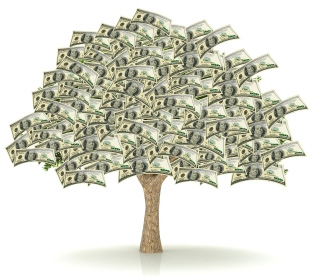 Raising capital is hard. Raising capital from the right partners is even harder. We understand this because we've worn those shoes. As entrepreneurs ourselves, we understand that finding an investor who grasps and shares your vision is elusive. Finding that investor who can also help bring that vision to reality is special.
SAGE Business Advisors is a different kind of investment partner – and that difference can be found in our Philosophy.
SAGE Fund I is a venture fund based in Memphis, TN that invests in early stage deals in a wide range of industries. We primarily seek opportunities in the Mid-South region, but will invest in companies with a strong story and management team that operate outside of that area.
Philosophy
We look for all of the things that any other investor wants in an opportunity – strong product or service in a space with a big market that is easily sold through an established distribution channel by a well rounded and seasoned management team – all of this with proof of concept adoption. Without a good story in these areas, any company will have a challenge attracting capital. Most investors cite a strong team as one of the most important factors of success. We believe that also. What makes us different is that we will work with a company whose existing management team is strong, but incomplete.
We recognize it is often difficult for an early stage company to have all of the parts of a team that is needed to be successful. Entrepreneurs need to be experts on the product, service and market. That is a prerequisite for any investor. However, a team is often lacking in expertise in one or more of the support areas of the business that are critical to its success – finance, marketing, operations, business development and sales. That is the point at which most investors say no. We are different.
In the right situations, we will partner with a company through SAGE Business Advisors to provide the missing elements of the team. We believe that filling these gaps on a temporary basis while a company gets traction can lead to success for the company and the fund. The goal of SAGE Business Advisors is to work itself out of a job by helping the portfolio company find a long-term solution to address the needs. More information about SAGE Business Advisors can be found here.
Criteria
SAGE Fund I will serve as a lead investor or participate in a syndicate. We generally will not be the first investor in a company. We prefer to invest in companies that have some sales, but we will invest in pre-revenue companies in the right circumstances.
Although we are willing to invest in companies with a management team that is incomplete, the existing team must be strong in knowledge of the industry in which the company operates. Extensive experience in the field is desired.
SAGE Fund I is seeking to invest equally between deals with which it engages through SAGE Business Advisors and in passive deals sourced primarily through Angel Syndicate Central.
Attributes we like:
Scalable - Can this company grow to a large enough size to provide an attractive return to investors? What additional resources are needed to achieve that growth? Is the growth reasonable to expect?
Technology leveraging - We like to see the use of technology (and/or knowledge) that allows a core asset or set of assets to be used to provide a service or benefit to multiple customers. This typically results in a high return potential and greatly increases the company's scalability.
Recurring Revenue - Recurring revenue is an attractive feature for several reasons. Once a company is operational with a recurring revenue model, there is greater visibility to project financial results, reduces risk over the long run, and provides greater clarity in determining the valuation of a business as it matures.
Value Proposition - If the end customer is faced with a no-brainer value proposition, it should be easier for him or her to make a decision.
Behavior Modification - If a company's product or service requires a major change in behavior on behalf of the customer, there will typically be a longer sales cycle and a more costly sales process. We like to see products or services that do not require a major change in behavior on behalf of the customer, but rather a change in their choice to fulfill a need. To the extent there is a change, it should be one that makes life easier or better for the consumer.
Not all investments will fit all of the above criteria. However, the more of these attributes held by a company, the more likely we will have interest in making an investment.